The 14th Shenzhen Cultural Expo Beijing Exhibition Area Successfully Hosted in Our Expo
Source:Beijing International Exhibition Center Office      2018-06-19
The 14th China (Shenzhen) International Cultural Industry Fair (hereinafter referred to as ICIF) co-hosted by the Ministry of Culture of the People's Republic of China, the Ministry of Commerce of the People's Republic of China, the State Administration of Radio, Film and Television, the China Council for the Promotion of International Trade, the People's Government of Guangdong Province and Shenzhen Municipal People's Government, was held at Shenzhen Exhibition Center from May 10th to 14th, 2018. The duration was 5 days and the exhibition area covered 11,000 square meters, including one comprehensive hall, 8 special halls. Among them, there were 67 branch exhibitions, over 500 activities and 2308 government teams and exhibition businesses. There were also 21,386 purchasers overseas, and exceeding 7million audience.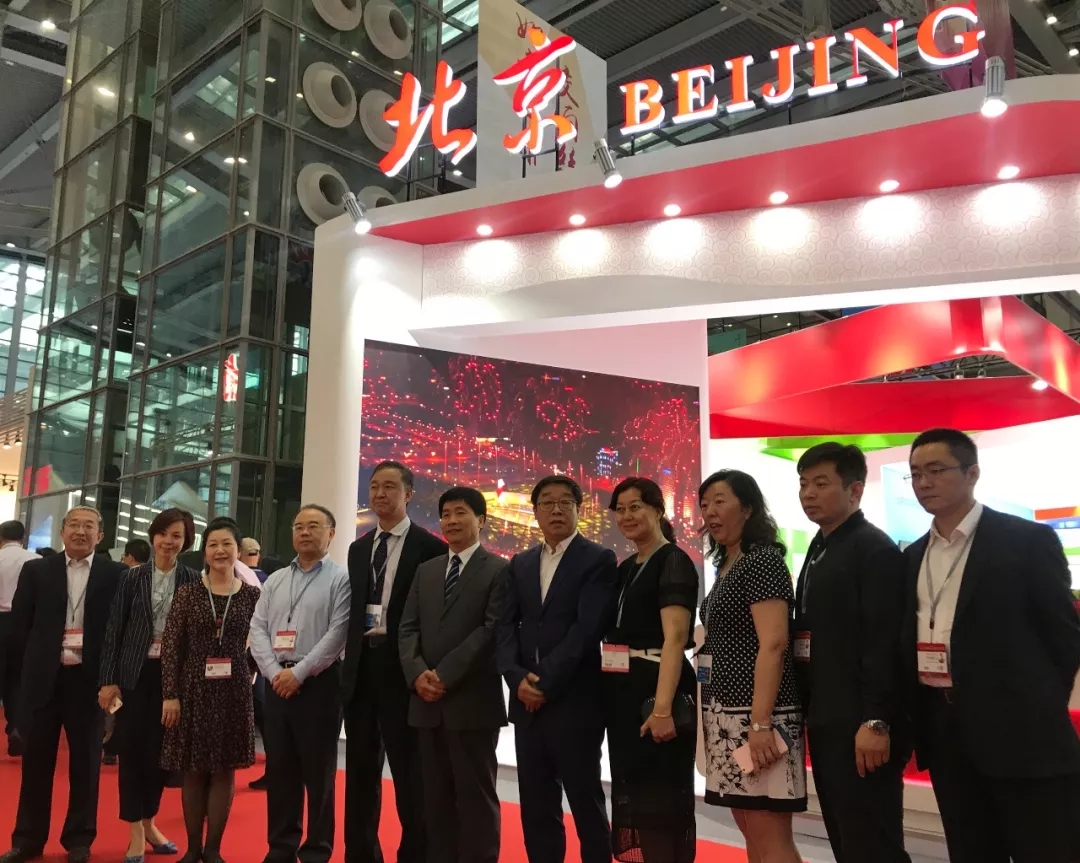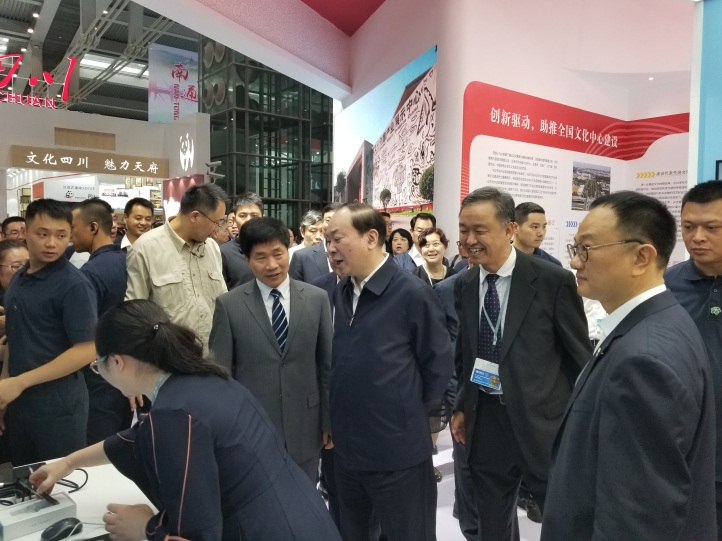 The Beijing delegation attended this session of Shenzhen Cultural Fair, which was sponsored by the Municipal Party Committee Propaganda Department, and co-hosted by or our fair and the Beijing Municipal Cultural Affairs Office, the Municipal Cultural Bureau, the City Cultural Bureau, the Municipal Cultural Promotion Center, the Municipal Press and Publication Broadcasting Bureau, and the Municipal Science and Technology Commission. The delegation had total 26 companies participating in the exhibition, with an exhibition area covering 262 square meters. The exhibition area is composed of three major thematic sections: cultural services, cultural science and technology, and industrial parks. Each company presented the representative exhibits.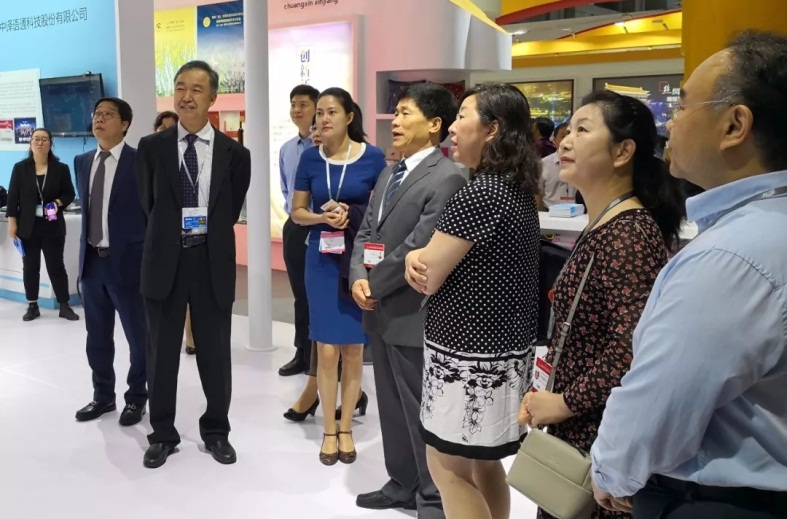 On the morning of the opening ceremony on May 10, Huang Kunming, the member of the Political Bureau of the CPC Central Committee, Secretary of the Central Secretary Office, and the Minister of the Central Propaganda Department; Du Feijin, the Standing Committee of Municipal Party Committee and Minister of Communications, stopped to visit the Beijing Exhibition Area; Zhao Lei, the Director of Municipal Cultural and Resource Office, Zhang Yongming, the Director of Municipal Trade Promotion Council, Deputy Director Lin Bin and Chai Yingjie, the Device Director of our center accompanied them to pay a visit. Minister Huang Kunming paid the special attention to the representative exhibits of such enterprises as GTC, CIBN, Dianzhong Technology and highly praised the contents exhibited by the Beijing delegation.
(Written by: Shi Qiuyan; photographed by: Chai Yingjie)
June19, 2018