BIEC Sent Team to Chongqing International Expo Center for Coordination of China Refrigeration Expo 2020 Site Work
Source:Beijing International Exhibition Center 2020-07-13
At the beginning of 2020, Covid-19 pandemic swept the globe. Due to the pandemic, China Refrigeration Expo 2020 was forced to postpone and change the venue. According to its organizing committee, China Refrigeration Expo 2020 will be held at Chongqing International Expo Center from August 19 to 21. From July 10 to 12, after passing the nucleic acid tests, Kang Lu, Xue Longyun, Zhou Boyu, and Gao Rui, four members of the BIEC refrigeration expo project team, visited Chongqing to coordinate with the Expo Center and relevant parties about site work and visitor invitation.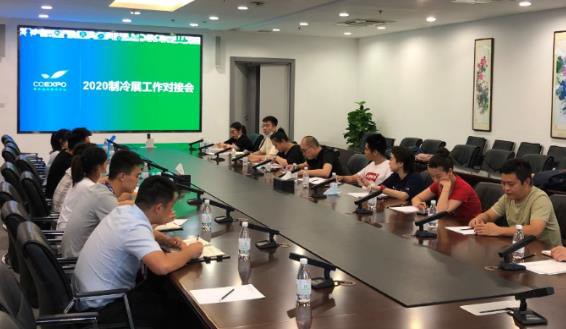 On July 10, after arriving in Chongqing, the team first visited the Intelligent Engineering Branch of Chongqing Construction Industry Association. The branch was established in June 2006 and its members include institutions and enterprises in and out of Chongqing in design and research, institutes and schools, integrated construction, product manufacturing and sales, consulting, supervision, property management and law firms. By building long-term cooperation, this visit intended to promote and hold seminars of the new products and technology of its members and issue intelligent engineering construction standards and white paper during the Expo. It also intended to organize the Branch's members to visit and participate in China Refrigeration Expo, so as to provide them a better publication platform. Through the talks and communication, the two parties initially showed intentions to cooperate. The team would continue to follow up and strive to achieve cooperation.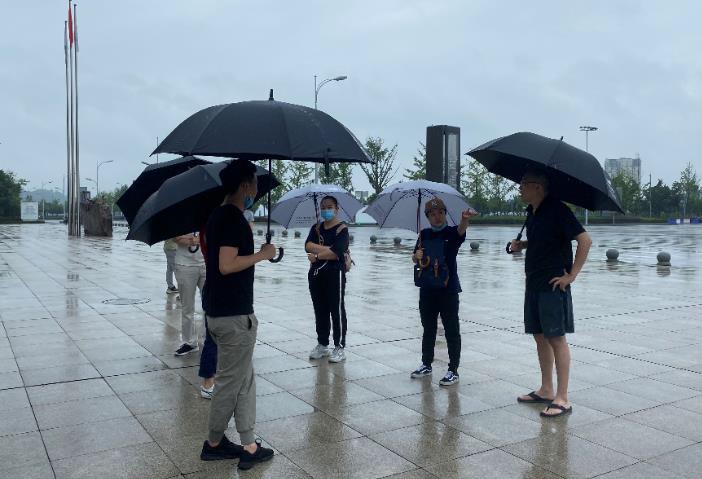 On July 11, the team visited the Expo Center to coordinate the site work with the expo center team. The project team divided functional areas in the Expo Center, sorted out the entry time and processes of exhibitors, visitors and staff during different phases of the Expo, and listened to the requirements of relevant departments on epidemic prevention and control, public security and fire prevention. On-site construction vendor and the general freight forwarder had detailed discussion with relevant personnel at the Expo Center regarding their specific requirements. Through this coordination, the project team gained a detailed and clear understanding of site conditions, epidemic prevention measures, work process, and local weather. After returning to Beijing, the team sorted out the details of this coordination and hurried to conduct pre-expo preparation.
(Written by: Kang Lu; Photo by: On-site Construction Vendor)