BIEC Delegation Went on a Field Trip to CNCC Phase Two Project
Source:Beijing International Exhibition Center 2020-09-14
On the morning of September 10, at the invitation of the Deputy General Manager of Beijing Beichen Industrial Group Co Ltd. Zhang Wenlei, a delegation of 13 people including the leadership team and some middle-level managers of Beijing International Exhibition Center (BIEC) led by its General Manager Chai Yingjie went on a trip to the construction site of China National Convention Center (CNCC) Phase Two project, giving suggestions to the later construction of the second phase of CNCC.
During the trip, Deputy General Manager Zhang Wenlei and heads of construction teams gave a detailed introduction on the construction progress and demands on the later construction of different functional areas.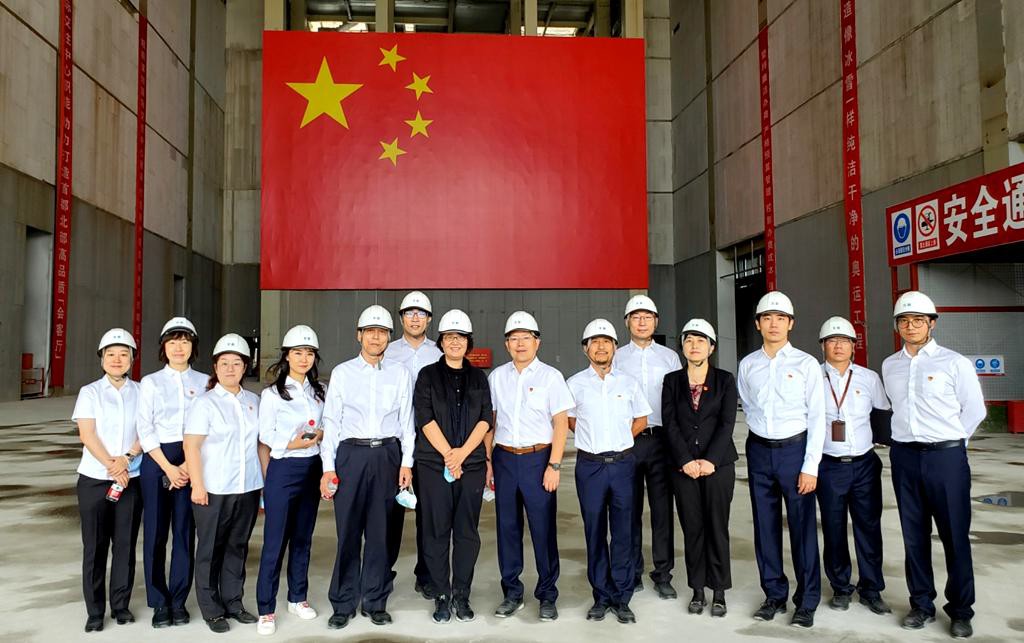 As an organizer with rich experience in holding exhibitions, the BIEC delegation led by General Manager Chai Yingjie put forward constructive suggestions and recommendations on the planning and construction of functional areas of the exhibition hall, the design of exhibition and preface halls, the routes for the entrance and exit of exhibition materials and personnel, and the supporting facilities of the exhibition venues.
Deputy General Manager Zhang Wenlei agreed with the suggestions and extended her sincere gratitude. "BIEC team is indeed an excellent team in the exhibition industry," she said, "the whole team is full of vigor and has a bright and promising future."
(Written by: Xiao Rongxian, Photo by: Chai Yingjie, Liu Jing, Liu Jie, Xiao Rongxian)