China International Big Data Industry Expo 2021 Kicks Off Today
Source:Beijing International Exhibition Center 2021-05-26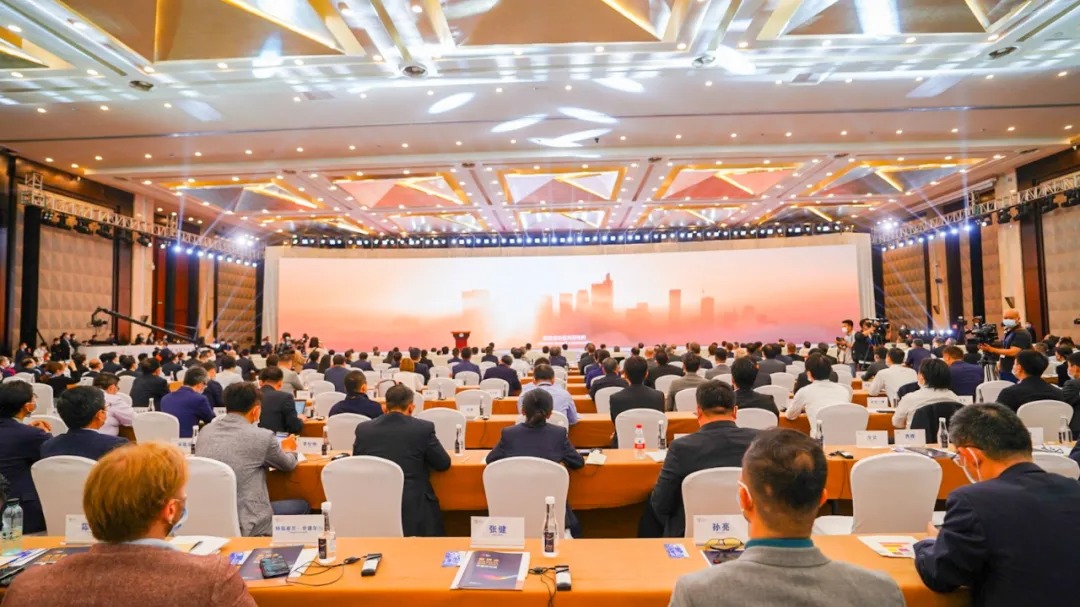 On May 26, China International Big Data Industry Expo 2021 (referred to as "Big Data Expo 2021") was opened in Guiyang, Guizhou Province.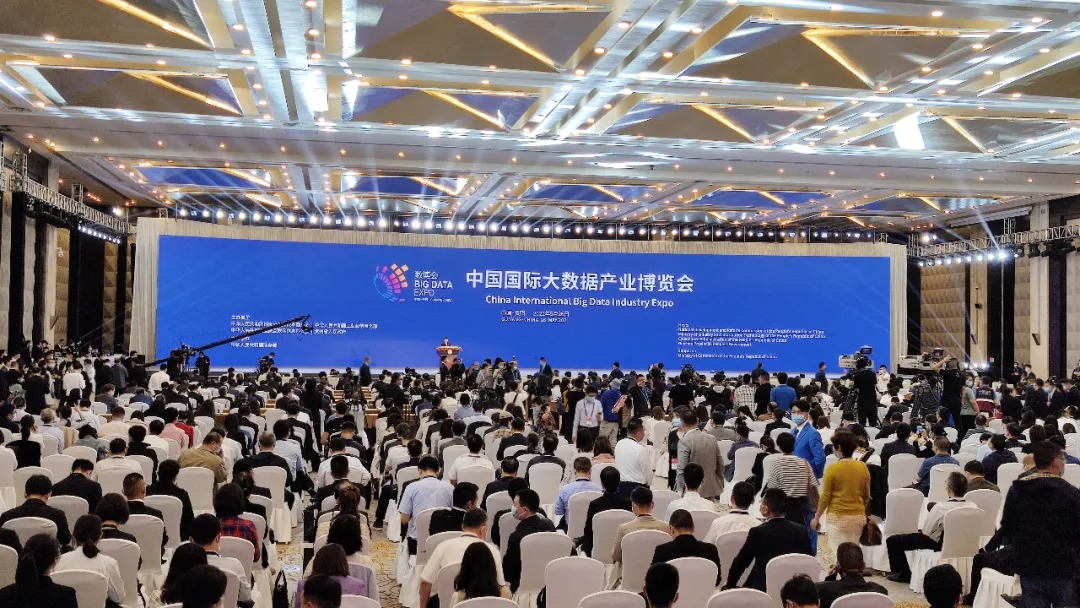 Big Data Expo Opening Ceremony
The Big Data Expo 2021 is jointly organized by the National Development and Reform Commission, the Ministry of Industry and Information Technology, the State Internet Information Office and the People's Government of Guizhou Province. With the overarching theme of "Data Creates Value, Innovation Drives the Future", the specific annual theme will be "Embrace Digital Intelligence, Deliver New Development". It integrates online and offline participation, featuring "One Forum, One Exhibition, One Expo Release, Contests, and Related Activities".
It is reported that during the three-day event, 26 high-level dialogues and forums will be held, in which officials, experts, scholars and representatives of famous enterprises in China and worldwide will discuss on topics such as data security, 5G-enabled intelligent digital transformation, artificial intelligence, global digital trade services, scenario big data, big data facilitating rural revitalization, and blockchain.
Professional exhibitions will be held both online and offline, with the online event already kicked off on May 20, bringing together new technologies, products, solutions and applications from more than 300 enterprises in the big data industry at home and abroad, including NTTdata and Baishan Cloud.
For the offline part, four themed areas, including the Comprehensive Exhibition Area for Multinationals, the Frontier Technology Exhibition Area, the Digital Applications Exhibition Area, and the Smart Industry Exhibition Area have been established, to showcase the latest achievements in the industry. 225 exhibitors, including centrally-administered SOEs and leading private enterprises of China and foreign enterprises, have registered for participation. They will hold a number of events to release their new products and achievements.
A special exhibition area with the topic of "Big Data Facilitating Rural Revitalization" is set up, from the perspectives of rural industry revitalization and cultural revitalization, comprehensively displaying the excellent results and demonstration cases of big data to promote the efficiency and quality of the agricultural sector, make rural areas suitable to live and work in, and ensure that farmers are affluent and well-off in Guizhou province and even in the whole country.
To enhance the role of big data in promoting regional industry and economy, and promote exchanges and cooperation among enterprises, the brand activity of "Exchange & Matchmaking Sessions of Big Data Expo 2021" will also be held in both online and offline mode. More than 100 Chinese and foreign big data enterprises and organizations will communicate and negotiate on their actual needs, establish contact with target partners, promote market development, IT cooperation, platforms connection, information sharing and other important aspects.
For Expo Release, a total of 30 release events will be held, including one Release of Leading Scientific and Technological Achievements, and 29 for public welfare and enterprises. To facilitate the smooth transformation of the leading achievements, technical matching activities will also be held.
The Industrial APP Innovation Contest and the Guiyang Big Data and Network Security Elite Contest compose the contest part of Big Data Expo 2021. The Industrial APP Innovation Contest was kicked off on April 12 and concluded on May 25, in which 20 awards, including First Prize, Second Prize, Third Prize, Most Popular Award, Greatest Market Potential Award, Best Innovative Industrial APP Award, Greatest Investment Value Award, Best SaaS Service Platform Award, and Excellent Work Award, have been given after fierce competition. The Guiyang Big Data and Network Security Elite Contest was launched on May 19, with more than 100 participants from all over the country.
Other events will also attract great attention such as the Big Data Expo Investment Conference, the industrial investment fair, the talent recruitment fair and the big data experience tour.
As the world's first big data expo, the China International Big Data Industry Expo has been successfully held for six years since its inception in 2015, and it has evolved into an international event full of cooperation opportunities, a leading industrial gathering,
and a world-class platform for sharing the ideas for development and latest achievements of big data.